On our Facebook page, Al White shared an article from his website Al's Gaming Blog detailing his replay of the 1933 All-Star Game.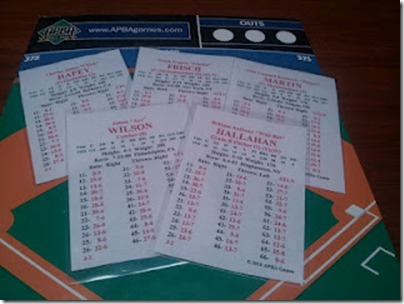 MVP Chick Hafey with the rest of his Cardinal teammates in Al's 1933 All-Star Game replay
An exciting game it was as the AL's Al Simmons went 4 for 5 but Chick Hafey came through for the NL with a walk off single. 
Al adds:
Kudos to the new owners of APBA for sending out these free sample sets on occasion, it really helps to build and create loyal customers.
thanks for sharing, Al!