Here's a Throwback Thursday for you.  At the Illowa APBA League All-Star weekend eleven years ago in 2004, Todd Ventresca had a miraculous event that will probably never happen again in regular season play. 
For his Aurora Gamblers, pitcher Brandon Webb hurled a perfect game against the State Street Sluggers managed by Todd's brother Nick Ventresca. 
In the same series five games later, Webb pitched a complete game no-hitter!  Nick's Sluggers were again the victims.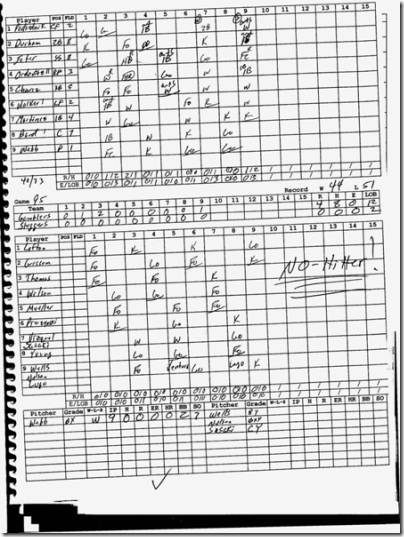 The IAL will convene this weekend in Downers Grove for their 41st All-Star Game.  Todd is bringing his Gamblers from Pittsburgh, PA.
Webb is fortunately retired.