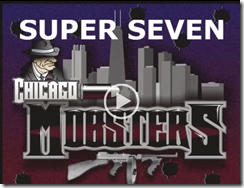 Check out this nifty production put together by Stray Corrado of the Mid-West Baseball League.  It's a video exhibit for the league's Hall of Fame depicting the prowess of the Chicago Mobsters' "Super Seven" as they are dubbed. 
The video features players Chipper Jones, Ivan Rodriguez, C.C. Sabathia, Billy Wagner, Derek Jeter, Josh Beckett and Felix Hernandez who all played for the Mobsters.
Awesome video!  Now, the other MWBL managers will have to step up their PR game.