Lately, Rod Caborn has been busy putting together the yearbook for the Orlando APBA Association.  It's finally done and it's quite a production.  According to Rod it's 72 pages of "everything you would ever want to know about the league".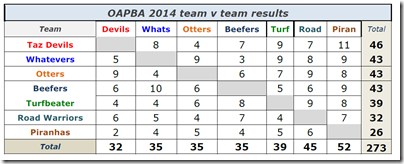 In it, you'll find this year's OAPBA wrap-up, stats, records, analysis not to mention photos of the managers.  It's things like this that help inspire other leagues to help instill and restore tradition in their own leagues. 
You can download the 2014 OAPBA Yearbook here. Give it time to load… it's a big 'un.  
Nice job, Rod!