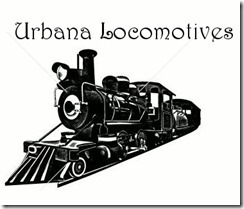 It's playoff time.  The Urbana Locomotives will take on the Portland Microbrewers in the Boys of Summer APBA League National League Championship Series.
Perhaps it was appropriate or even destiny that brought Portland and Urbana to BoS NLCS.  The fans certainly have something in common.  The city of the Microbrewers have their slogan "Keep Portland Weird"  while the home the Locomotives is sometimes disparaging referred to as the "Peoples' Republic of Urbana".  The pre-game festivities at both venues will not so much be a tailgate but will probably resemble a Phish concert.
Regardless, the Urbana Locomotives players will be ready.  Our strategy has not changed.  We intend to stick with the lineup and rotation that got us this far and that includes David Price (23-4, 2.35 ERA), Adrian Beltre (.349, 38 HR, 135 rbis) and plenty of timely hitting from Carlos Ruiz, Alex Rios and everyone else. 
Speaking of Ruiz, he is good to go.  During the NL Divisional Series, he rested up from his injury he incurred on the last game of the season.  The commissioner's file didn't give me any indication that his head still hurts from beaned.  
Our lineup for the NLDS:
Nori Aoki CF
Nick Markakis RF
Aaron Hill 2B
Adrian Beltre 3B
Alex Rios LF
Tyler Colvin DH
Carlos Ruiz C
Garrett Jones 1B
Jimmy Rollins SS
(BoS season based on 2012 stats)
Our rotation is the same too.  David Price, Cole Hamels, Hideki Kuroda and Jeremy Hellickson.  While we had to cut our roster down to 26 players for the postseason, I just couldn't cut Colby Lewis who went 11-1 with 2.01 ERA.  He deserves to be on bench when we win the pennant. 
I sincerely wish good luck to series opponent Brad Stark as well as both BoS American League playoff teams.  Bill Gillam and his South Shore Fighting Imps will be taking on Larry Waddell and the Boston Bravos. 
The Imps won 110 games this season so I'm sure Brad Stark joins me as a Bravos fan this week!