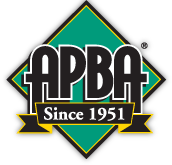 As he does from time to time, APBA Company CEO John Herson answered a few questions for The APBA Blog.
In this interview, there's a focus on the latest changes within APBA in the last year or so.  Mr. Herson talks to us about the APBA Company's online presence and direction and their new approach to card sets.   Of course, we discuss the new APBA Baseball 5.75 release and we find out more about the different release schedule for the upcoming 2012 Baseball card set.
The APBA Blog:  The APBA Baseball 5.75 disk has just shipped.  I've played it and find it quite enjoyable but I'm a hard core APBA dice and boards player.  What has been the general response from long time BBW players? 
John Herson:  Positive and happy that it runs on Windows 7.
TAB:  Have there been any issues with migration from version 5.5?
JH:  A few have had issues.  One of the biggest challenges with migration is for disks that we not offered by either APBA or the Millers.  We are working on helping folks resolve these issues.  
TAB:  Also, you've already come out with a patch for the APBA Baseball 5.75.  Rather than see it as a mea culpa, I'm glad to see the Company has addressed the issues so quickly.  That said, are you satisfied you found all the major bugs in the entire package? 
JH: First I disagree that there were any major bugs in 5.75.  This was a real challenge for the programmer because of the age of the program and documentation was an issue.  Example 5.5 had changes made in say League Manager but not in the baseball game.   I 'm very happy with the programmer's efforts and the results with the efforts of the testers.  Sometimes you get buried in the trees and don't see the forest.  The testers tested for a year on a complicated program.  I would have preferred no issues but everyone tells me that this unheard of in software.  But I am happy with 5.75 after the past two efforts.   
There have been more calls about Wizard  than anything with the game itself. Wizard and Baseball are two separate programs.  I was not going to delay the release of Baseball for 10 to 12 months for a new Wizard program.  In the next version of the game, one will be able to create a player and/or edit a player.  But there will be no ability to import a season with one or two key strokes.
A bigger frustration with 5.75 is with the post office.  We use a Pitney Bowes machine, the same one was also used in Lancaster for years.  For some reason, certain post offices in the New Jersey, Connecticut and Idaho area have asked for more postage.  We have sent the same disk to California for a $1.30 with no issues.  I've asked our local mailman to review how we determine postage for the disk.  He had no issues.  It is frustrating for everyone, APBA and customers, that certain regions of a federal system are inconsistent in apply the same rules.  This was also an issue with the 2011 season disk in the same areas.  We are working with the local postal folks to resolve this issue, if we can.  If you have customer service issues like this, please email us or call us on the 800 number.  We do not use the message board for customer service.  Matter of fact I have not been to the message board since mid-February.  We can only resolve your customer service issues if you contact us at the office.  Never hesitate to contact us.  The only way we can resolve something is if we know about it.
TAB:  The 2011 Football season set has been delayed by a printer snafu.  What's the current status of that situation?  Also, you recently mentioned the possibility of reprinting the Negro League set.  Is that still in the works? Are there other projects in the works? Do I dare ask about online APBA? 
JH: The Negro League reprint set has been available for at least a month. We are still waiting for the printer of the card backs to fit us in their schedule.  The printing of the card shells was done in late May to fit that printer's schedule.
You can always ask about online APBA.  When we have something to announce publicly we will do so.   Anything said now would be premature.  We do have plans for an online presence with the entire portfolio of APBA games including sports that we no longer offer as board games.
TAB:  In the past year, it seems that the APBA Company is changing how they are looking at APBA card sets.  In addition to your commitment to seeing all current baseball sets being reprinted, we're now seeing roster lists posted online.  You've expanded the roster to 30 players per team and done away with the delineation between XBs and regular cards for future sets. 
JH: We will still designate the XBs players going forward at the request of many fans.
TAB:  Are the wheels still turning? Can we expect to see other changes in terms of card set availability?  I know Master Game symbols integrated with the cards has been a request brought up by some customers. 
JH: Beginning with the 1910 season, we offered an option with all new sets going forward (not reprint sets) of either a basic game or master game card set.  The next new season is 1903.  There will only be one set for 1903 with all the players offered instead of a base set and XCs. At some point, we will begin to offer XCs as cards instead of sheets.  Since we now have the season year on the card, going forward the 12 will have a permanent home.
TAB:  Speaking of card sets, APBA has recently employed a marketing method called "pre-play" that is, giving away a limited card set based on a current sport season for APBA fans to play for free.  We've seen it with APBA Soccer's UEFA Championship Series as well as with the 2011-12 NHL Finalists.  The concept of "pre-play" seemed to be pretty popular (free is always good, right?).  Will this be a regular thing with APBA? 
JH: Probably.  This continues the tradition of the old sample cards.
TAB:  Can we expect a pre-play MLB World Series download in 2012? 
JH: No.  The process of making baseball cards is different than the other sports.
TAB: Your online presence has changed quite a bit in one year.  With two significant web site upgrades, apbagames.com is now updated regularly and we now (finally) get links to those updates via social media sites like Facebook.  Along with the updates which give us a better idea what's happening in Alpharetta, APBA fans can even give feedback on the web site in the form of comments.  That's a quite an overall change.  Has it helped in how customers interact with the Company? 
JH: I don't know if the new website has helped or not.  Frankly, I get more constructive comments (positive and negative) when people call or take the time to write a detailed email directly to me. I appreciate all constructive comments.  We consider all comments even though we don't do what is suggested.
TAB:  Do you think it has helped in shaping the direction of APBA? 
JH: I have a sounding board of three to five long time customers that I use to discuss ideas etc. Besides being long time APBA players, these men all have a different area of expertise in their professional lives.  One man is an expert in E-commerce.  One is in logistics, etc.
I do have a plan and vision for the company that I'm committed to. (No I will not share the plan for various reasons). It is a challenge to move a company forward at the same time pay homage to its tradition.  Times are different.  The way things were done in the 60s is too expensive today.  We have started to make some products available electronically with more challenges than I would have thought.  Some are APBA's doing and some are the customer's doing.  But we are committed to making the accessories, lineup sheets schedules, transactions and park effects available electronically. Eventually all the cards sets will be cards not sheets.  We will never offer PDFs of cards for various reasons.
TAB: Anything else you would like to share before we wrap up?
JH: I've announced this in one of my newsletters but I want to announce it here also.  The 2012 baseball cards will not be available until after the first of the year.  For various reasons last year, it was important to have the cards available as soon as possible.  We will not push the production process to start deliveries at an earlier date this year.  What has happened is that meeting the accelerated date detracts from producing a quality card set.  I want people to know this now so they can plan their league drafts accordingly.  Remember January is still earlier than in the old days.  As the 2012 season winds down we will announce a delivery date for the 2012 season disk.
Thanks to John Herson for taking time from his usual busy schedule to answer some questions!