There appears to be a new patch available for APBA Baseball 5.75.  There isn't any info on it yet but it is called Patch 1A. 
I installed the original patch a couple days ago.  Here is the screen capture from the About window: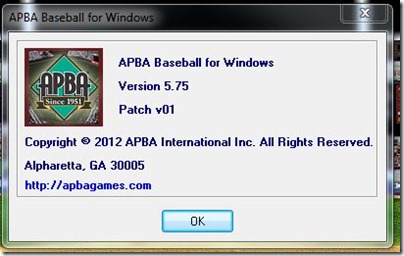 I just downloaded the patch again and installed it.  Here is the screen cap from the same window: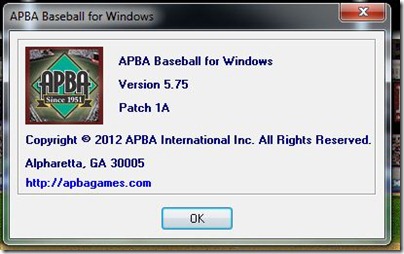 Note the Patch number change to "1A". 
I'm sure the patch change includes some last minute changes and they may not be critical but I encourage 5.75 players to download the patch again and install it if you haven't in the last day or so. 
You can check your version by running APBA Baseball and clicking Help and About.
Thanks to Phil Grabar for the heads up on this!