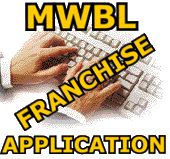 Posting this for friend and fellow Boys of Summer manager, Stray Corrado  -Tom
The Mid-West Baseball League may have an Opening for the 2016 MWBL Season & is always looking for quality managers, who meet the following requirements.
Do the following statements describe you?
Passionate about the game of baseball….
Interested in both on-field strategy and front-office maneuvering.
Knowledgeable about Major League Baseball players' worth, beyond their statistics.
Focused on the minor leagues, with a good eye for who the next MLB stars will be.
Capable of giving at least a five-year commitment to a fantasy baseball league.
Willing to put in preseason and post-season work, such as preparing for the draft, making off-season trades and voting on post – season awards and rule changes.
Possesses the time to play weekly series from Friday afternoon through Tuesday morning, as well as the time for short summary write-ups.
Is able to attend the MWBL draft either in person or on-line on Saturday in February 20, 2016.
Has In-depth knowledge of Minor League Players as we draft 150+ each year.
Has E-Mail access for sending and receiving league files.
Owns Baseball for Windows v5.75
If that's you, then you're just the type of owner we're looking for.
You could be one of us. You belong in the best present day league around, and that's what we've have.
Chances are you already know something about the MWBL by now, but in case you don't, here are a few reasons why you won't find a better simulation baseball experience:
The BEST league website around, without a doubt. More info, more records, more stats than anywhere other league.
Inexpensive Franchise Fees – only $35 per year. (Cover league expenses).
Great owners- intelligent guys who care about the game and are ready to talk trade any time, all the time.
Twelve-man minor league roster. Build your team form the ground up, but snag those guys early- by the time he's ready to be a star, chances are someone's already got him.
In-depth post-season awards- MVP, CY Young, Rookie of the Year, Gold Gloves, Reliever of the Year, enjoy the feeling of watching your player win one of these coveted awards.
The MWBL All-Star game, featuring the best of the best, and rotating yearly to deserving owners.
The Draft- the biggest day of the year. Christmas time for baseball junkies, where 28 guys from all over the country spend hours making the decisions that will (hopefully) put their team in the World Series that year or perhaps five years down the road.
So there you have it- the best league around is, naturally, looking for the best owners around. If you're one of them, don't hesitate to send in your application. We look forward to hearing back from you.
Submit an application at:
http://www.straybaseball.com/mwbl/wordpress/?page_id=3479
The Mid-West Baseball League
http://www.straybaseball.com/mwbl