The Midwest Baseball League has just come out with this year's award winners.  Check them out on MWBL's web page.  I couldn't help but notice that Carlos Santana was tops in the AL's All-Star catcher category.  He's been making the news a lot lately in APBA leagues. 
Special congrats to Steve Cutler and Chris Douglass who were awarded Managers of the Year in their respective leagues in the MWBL.  It's a special honor to be recognized by your peers.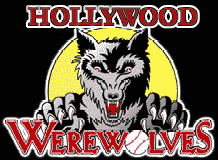 The World Series is upon the MWBL as well.  It's no surprise that those two Managers of the Year faced off in the October Classic.  Steve Cutler's Hollywood Werewolves won the series 4-2 over Chris Douglass' defending champions Tempe Tempers.  Stray Corrado has a great wrap-up on the league website that is well worth reading. 
Congrats to both managers for a great season!!